Have you recently partnered with a real estate agency like The Alliance to purchase a Logan Circle home that has an open-concept floor plan? Or have you owned one of these homes for years and want to come up with new ideas on how to utilize it to maximize the space? Open-concept floor plans rose to popularity in the 1970s, facilitating both family time and easy entertaining. With high ceilings, few interior walls, and plenty of windows, homes with open floor plans are a blank canvas for whatever atmosphere you wish to create. Need help deciding what to do with your open floor plan? Here are some ideas.



1. Create "rooms" with area rugs
The lack of defined rooms in an open-concept floor plan can bother some homeowners. Instead of breaking up your floor plan by building walls or creating other barriers, consider using area rugs to define certain spaces. A large fluffy rug in the living room area can easily distinguish it from the dining room and kitchen. Rugs can also add warmth to open-concept homes that have hardwood floors and create cozy nooks where your family can enjoy some alone time.
2. Have a cohesive theme
If you try to decorate each area of your open-concept plan home separately, the overall look can be disjointed. To solve this problem without having to rely on only one decorating technique, consider having one theme that repeats in several connected areas. Representatives at The Alliance state that many who have purchased open-concept homes have chosen a wooden theme throughout their living, dining, and kitchen areas to achieve a cohesive look. Others opt for using the same colors or textures on accent walls or furniture to tie their rooms together.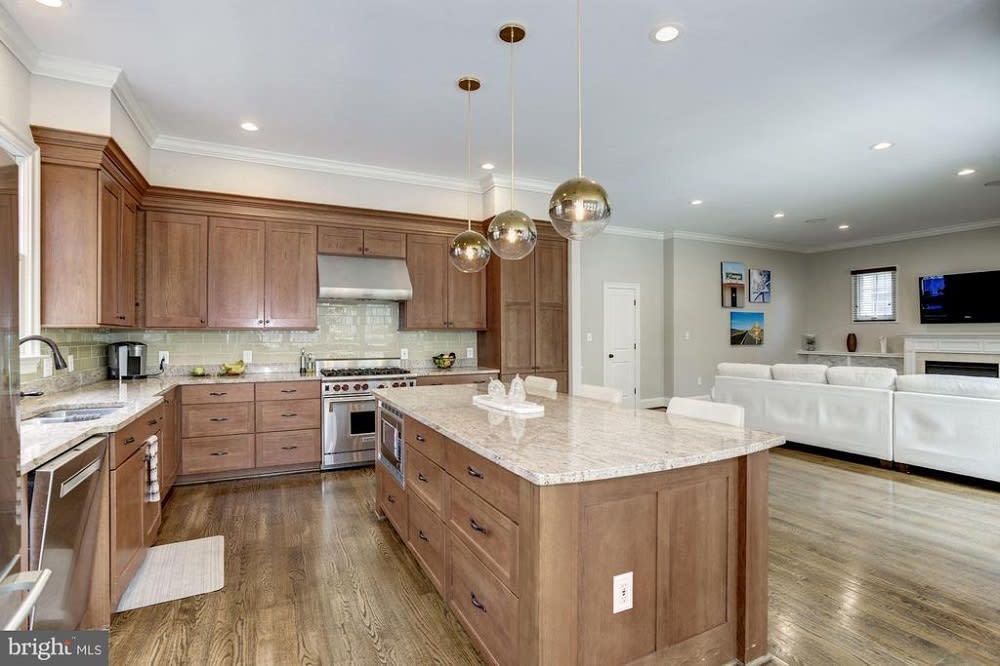 3. Make use of lighting
You can define different rooms in your open floor plan by using creative lighting techniques that fit the mood and intended use of each area. For example, hang a decorative chandelier above the dining room table, then light the den area with floor lamps to create a more intimate atmosphere. In the main living area, let your large windows provide natural light during the day and rely on a ceiling fan with lights to take over the task when the sun goes down.
4. Have a centerpiece in each area
It's easy for the purpose of each room to become muddled when you have an open floor plan. To ensure that each area has a designated use, consider adding a standout feature that defines it. The Alliance realtors suggest focal points, such as a large unique piece of artwork for the living area, a stunning table for the dining room, and a plush couch and matching chair for the den.
5. Keep some open space
The use of negative space is key to decorating a home with an open floor plan. An empty area around each element helps reduce clutter and delineate where one "room" ends, and another begins. The art of minimalism plays into the concept of utilizing negative space when furnishing and decorating your Logan Circle home. Keep functional and aesthetic beauty in mind when choosing furniture, and make sure there is a clear pathway between rooms.
Benefits of open-concept homes
Though open-concept homes have dropped in popularity since the pandemic hit, there are still plenty of people who favor them. The spaces in open-concept homes almost always feel brighter and more spacious than rooms of the same size that are closed off. These types of floor plans are also ideal for entertaining or for bigger families who want to be able to freely communicate while cooking dinner or performing other household tasks. Open floor plans are also the ultimate in flexibility as you can change each area's purpose depending on your current lifestyle or decorating trends.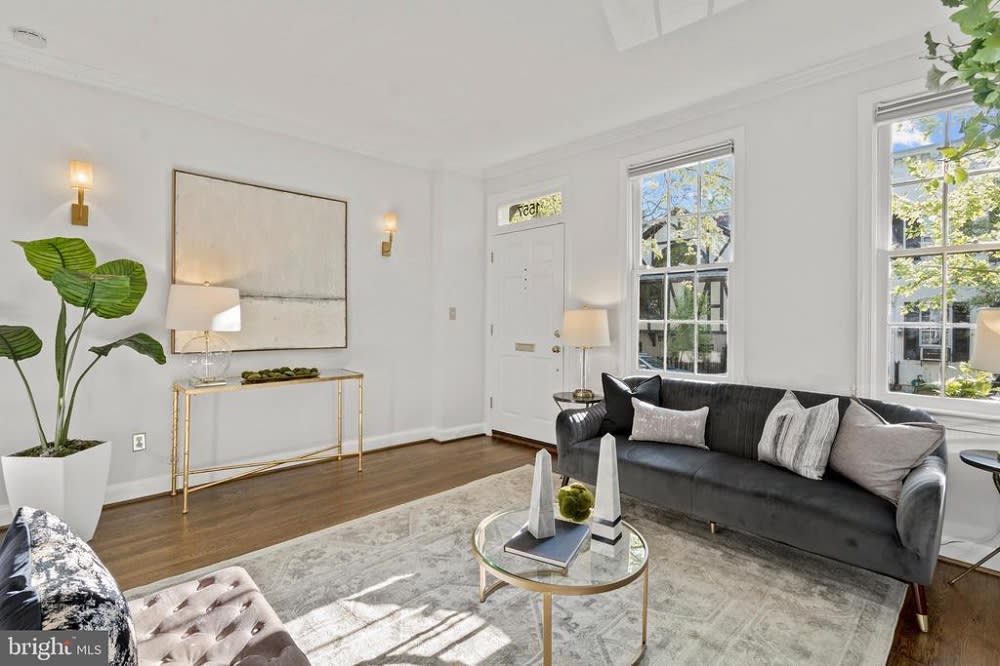 Challenges of open-concept homes
The experts at The Alliance noticed that many of their clients with open-concept homes struggled during the pandemic because it was difficult for family members to get any privacy. The lack of individual spaces is just one challenge of an open floor plan. Another is the lack of wall space for those who enjoy displaying artwork or family photos. An open-concept floor plan can also be more difficult to keep neat and clean as you can't confine a mess simply by closing a door.


Is the open concept going out of style?
In 2018, the American Institute of Architects measured the demand for open-plan design. Compared to the previous year, open concepts grew 56%. By 2021, the figure had fallen to 33%. While open concepts are still prevalent, homeowners are turning to more energy-efficient, closed-floor designs.
What is open concept interior design?
Interior design refers to a dwelling that contains minimal obstacles within its main living room. This generally means walls have no place in the kitchen, dining room, or living room.
Tips for buying homes in Logan Circle
The real estate market in Logan Circle and other Washington, D.C., neighborhoods is currently somewhat competitive, meaning that some homes receive multiple offers, and the average house is selling for approximately 2% above the asking price. If you're in the market to buy a home in the near future, keep these tips in mind:
Know what you want. Do open-concept floor plans appeal to you, or do you prefer a more traditional concept? Letting one of your realtors from The Alliance know what you want enables them to narrow down options to show you.


Get preapproved. To show sellers you are serious about buying their home and about getting a better idea of your budget, get preapproved for a mortgage before you start house shopping.


Be ready to act quickly. Though Washington, D.C., is not as competitive as other markets in the U.S., it's still a good idea to make an offer on the spot when you find a home you love. Hesitating can mean losing out to a more motivated buyer.

Whether you have an open-concept home you love, or you're ready to sell your current home and buy something new, knowing how to make this type of home shine will help you make solid buying or selling decisions. Ready to take the next step in your home journey? Reach out to Sebastien | Daniel Alliance for expert guidance when it comes to Washington, DC, real estate.