There are 67 golf courses in the Washington, D.C., area. Ten of them are public courses, 38 are private courses, and the rest are municipal. Golf is a popular game along the Beltway, and thankfully, Washington, D.C. has a long golf season running from March to November.

Country clubs are typically surrounded by lush landscapes and luxury homes, though you can always find an affordable gemif you have an excellent real estate agent. Here are some of the top country clubs you will want to visit. You may even see a president, politician or celebrity while you're enjoying a game on one of these courses.
Congressional Country Club
President Calvin Coolidge founded the Congressional Country Club in 1924. It was a simple course designed more as a way for politicians to meet in secret. Throughout the years, it went through re-designs and additions. Then, in 1964, it hosted the US Open and took the spotlight. Congressional Country Club would be featured in the US Open again in 1997 and 2011. In 2019, Andrew Green began renovating the course to prepare for ten different PGA Championship events, including the 2036 Ryder Cup. The course is in a beautiful area of wooded countryside, surrounded by some of the most beautiful homes in Washington, D.C, Maryland and Virginia
Chevy Chase Club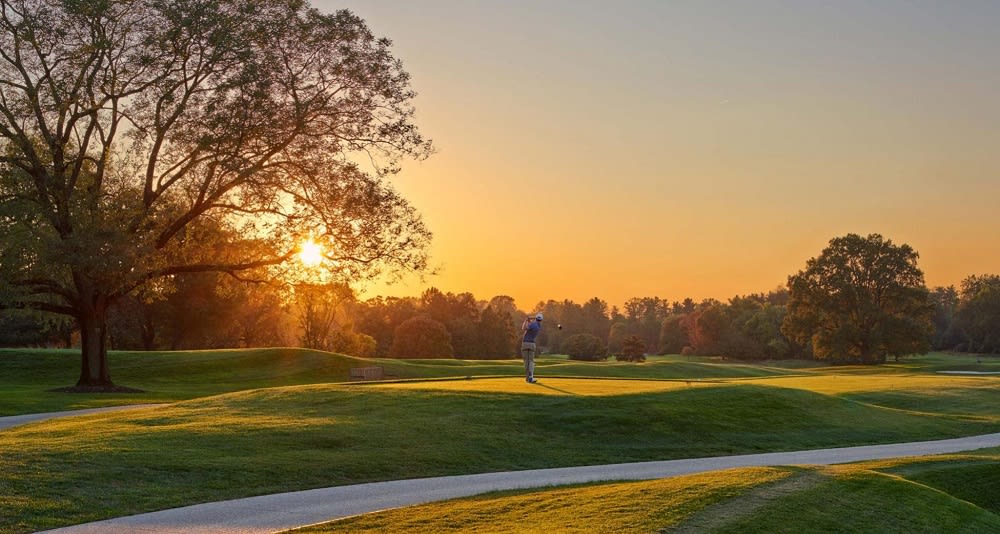 In Chevy Chase, MD, the
Chevy Chase Club
has many activities to enjoy in addition to the excellent golf course. It's a popular club for tennis enthusiasts with 17 outdoor courts and four indoor courts. Chevy Chase Club also features seven paddle tennis courts and eight duckpin bowling lanes for unique fun at the club. There is plenty of space for everyone to enjoy one of the three pools in the summer. In the winter, club members enjoy the full-size outdoor ice-skating rink. The nearby Ritz-Carlton Residences in Chevy Chase offers luxury Washington, D.C. condos for sale.
Washington Golf & Country Club
In Arlington, VA, close to Mclean, is the
Washington Golf & Country Club
, the oldest golf club in Virginia. Since the 1920s, it has been known as the "Club of the Presidents." William H. Taft, Calvin Coolidge, Theodore Roosevelt, and Warren G. Harding were club members. Many of today's leading politicians, professional athletes, and industry leaders own Washington, D.C. real estate in the esteemed Country Club Hills nearby. The course winds its way through a unique layout with sloped fairways and undulating greens. Lessons are available to improve your game at the practice facility, and the fitness center keeps you in shape to play. Indoor and outdoor tennis courts are available, and an outdoor swimming pool.
Bethesda Country Club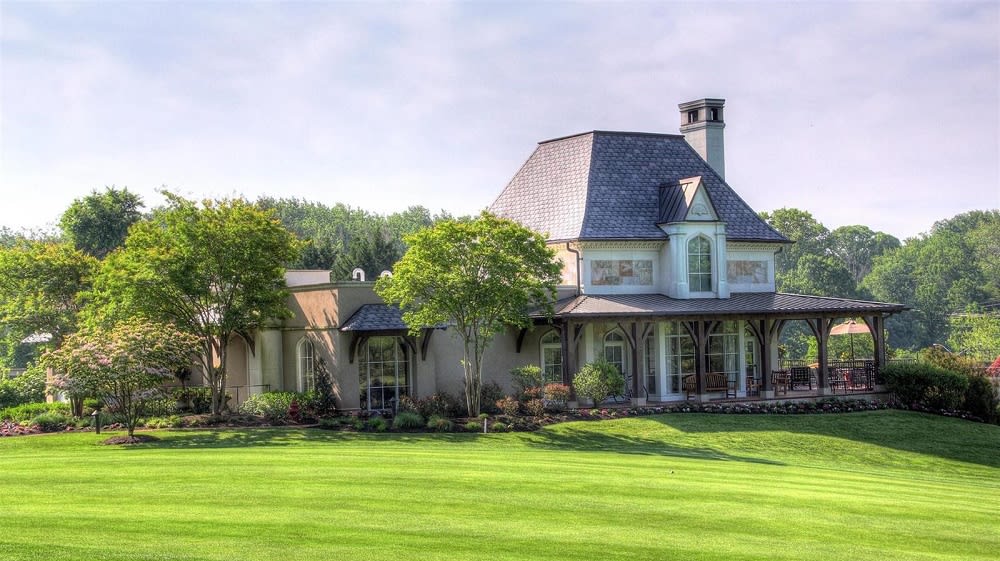 The
Bethesda Country Club
has roots as one of the most esteemed National Women's Country Clubs. It was typical for private planes carrying first ladies, dignitaries, and leaders to fly into the club for lunch and a 9-hole round. The club was redesigned in1949 to become an 18-hole course. Starting in 1990, the Mazda LPGA held its one-million-dollar annual event at Bethesda Country Club. The clubhouse was completely renovated in 1997, adding luxurious details to the locker rooms and dining areas. The club also has ten tennis courts and a swimming pool for members to enjoy. The closest Washington, D.C. condos for sale are at Lakeside Terrace Condominium, just across the highway from the club.
Army Navy Country Club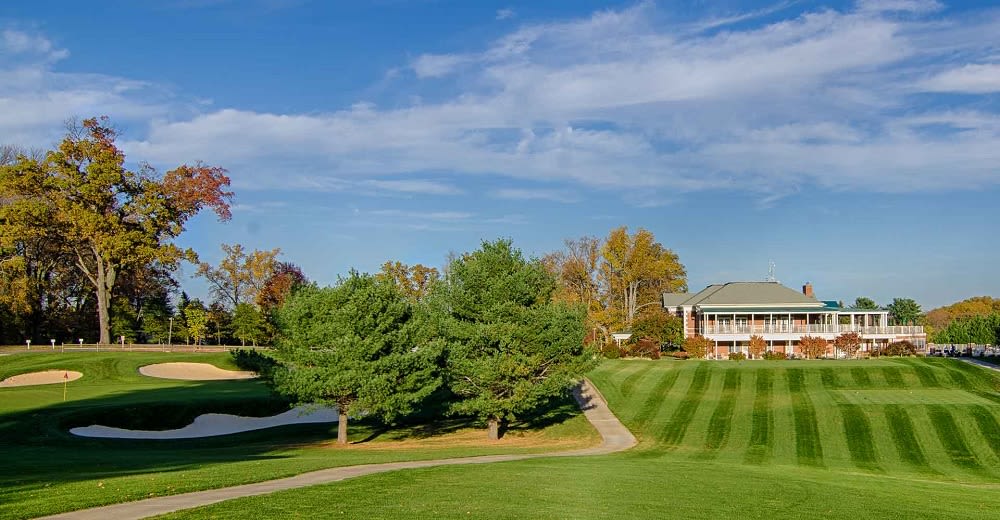 The
Army Navy Country Club
is a member-owned, private club for retired commission officers, active duty, and civilians. The club spans 500 acres of wooded landscape in Arlington and Fairfax. It has three different 18-hole golf courses, favorites of President Bill Clinton and President Dwight D. Eisenhower. If tennis is your game, it has 32 award-winning tennis courts— six of which are indoors. It has six swimming pools for hours of fun in the sun. An excellent space for the whole family, the Army Navy Country Club even offers childcare services, youth sports, and plenty of family activities, like movie nights at the pool. The closest neighborhood for prime Washington, D.C. real estate is Arlington Village.
International Country Club
Just minutes from Downtown Washington, D.C., the
International Country Club
provides a retreat to relax. It's a member-owned, non-profit club established in 1961. This course was listed as one of the top 25 golf courses in Virginia by the
Virginia State Golf Association
. According to
Golf Digest
, it's also one of the top 200 most challenging courses in the nation. The pool has a zero-grade entrance, multiple fountains, and jetted bubble seats for children to enjoy. Youth activities are popular at the club — includinga swim team, junior tennis and junior golf programs for beginner levels to competitive juniors.
Columbia Country Club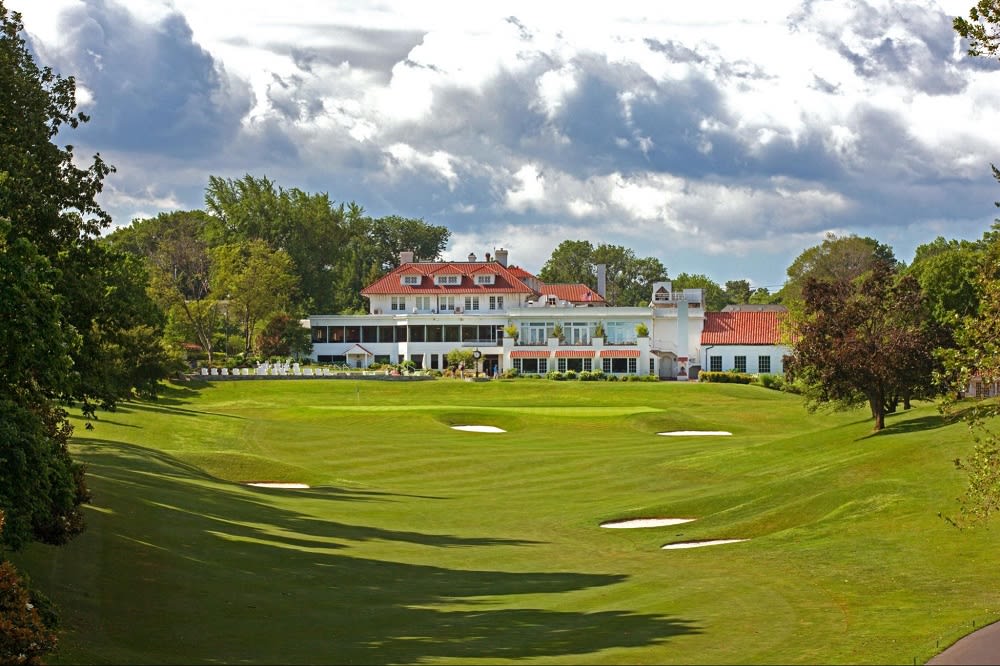 Columbia Country Club
is a private, member-owned club available by invitation only, located inside the Beltway in Chevy Chase, MD, surrounded by prestigious Washington, D.C. real estate. It boasts a championship golf course and first-class dining. The club has four paddle tennis courts and 11 outdoor tennis courts for those who prefer tennis, and the two pools—one indoor and one outdoor— provide year-round enjoyment in the water. There is a state-of-the-art fitness center and childcare center Older children can participate in the swim team, junior golf, or junior tennis programs. The whole family can enjoy the special events hosted throughout the year, such as the annual Easter Egg Hunt and gingerbread house decorating.
To learn about DC neighborhoods, check out the
best neighborhoods to buy a house in DC
.
Looking for more information about real estate near these incredible courses?
The Sebastien | Daniel Alliance
realtors are happy to answer your questions. They are local experts and experienced real estate agents with buying and selling luxury homes, investment real estate, and condos. Contact them today to find your next dream home in D.C.!