With the hustle and bustle of the holidays behind and spring rapidly approaching, now's a great time for homeowners to take stock of their residence and decide what upgrades will make sense to boost their return on investment or ROI. This will be particularly important for anyone who plans to list their home for sale soon.
Start by considering the overall condition of your home and see if anything obvious sticks out. These upgrades could include a new roof or a new garage door. While kitchen or bedroom remodels are often at the top of people's wish list, upgrades that return the most ROI don't always have to be the most glamorous. You might be surprised to learn that more practical projects have
a higher ROI
.
If you are getting close to listing property for sale in D.C., the place to start is to hire a licensed, experienced real estate agent. They will give you some tips for upgrades based on the current market. The closer you are to listing, it makes the most sense to do cosmetic upgrades rather than pour a lot of money into bigger projects. If you are still a year or so away from selling, you'll have time to plan more significant renovations to boost your ROI. Additionally, you'll get to personally enjoy these features in the months before you sell your home.
Kitchen and bathroom remodels
Minor remodeling projects in the kitchen and bathroom remain among the most popular upgrades for ROI in houses for sale in D.C.. Unless you are planning to remain in your home for several years, you don't need to undergo a major remodel that would involve tearing these rooms down to the studs. These are the two rooms that get the most use in any home, and even small upgrades can go a long way toward refreshing their looks.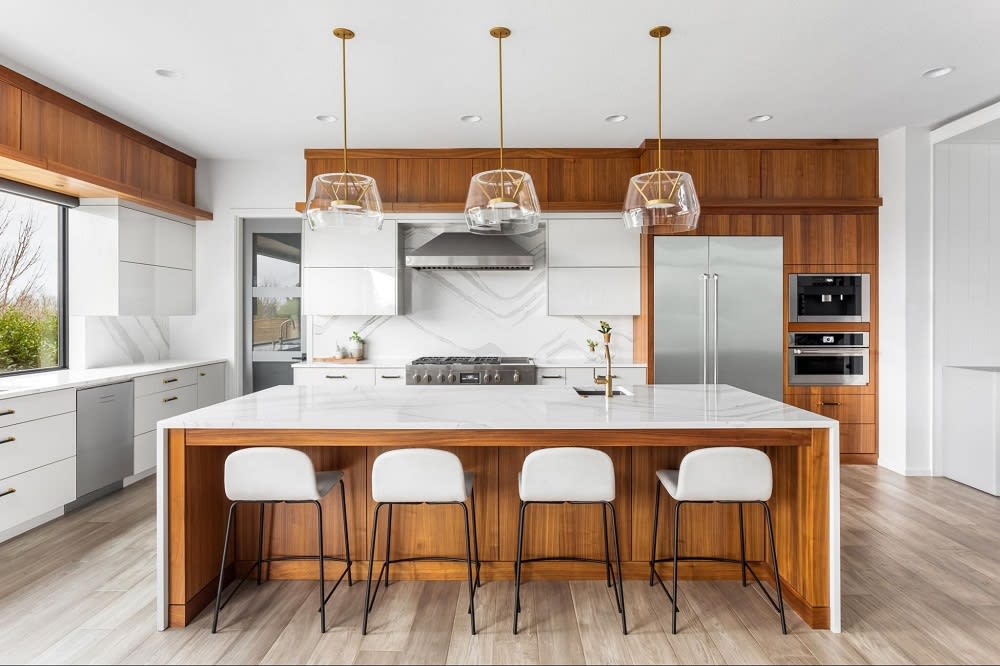 In a minor
kitchen remodeling
, homeowners can refurbish the cabinets, swap out old appliances for smart, energy-efficient units, and install new countertops and flooring. Homeowners can save money by repainting cabinet doors and drawers rather than replacing the whole structure.
Bathrooms in homes for sale in D.C. can benefit from
a whole new look
by installing a modern walk-in shower that has seating, a steam feature, and a rain shower head. A new, modern vanity can be both functional and attractive. Heated flooring would be a nice finishing touch.
Finish the basement
One of the most popular ways to increase your ROI is to finish your basement. Many buyers these days are looking for more living space, and a finished basement can provide an additional bedroom or two, a rec room, a full or partial bathroom, or a hobby room. A finished basement can also provide space for a home office, or it can add a bedroom that will offset the use of a bedroom on an upstairs floor that has been converted to a home office.
Replace the roof
Before listing D.C. homes for sale, you should replace a roof that is leaking or otherwise wearing out. Problems with a faulty roof will certainly be flagged during the home inspection process, which can delay or even derail a sale. Plus, the last thing a new homeowner wants is to bear the cost of a new roof so your listing will look that much more attractive if it includes a new one. A new roof can return 60% to 70% ROI and perhaps even more in an east coast locale.
Curb appeal
While the term "
curb appeal
" might conjure up images of sprucing up your lawn and front porch before selling, it can have a far deeper impact on deciding on upgrades to boost your ROI. The exterior of your home is where buyers will get their first impression. If it's not warm and welcoming, they might not bother coming inside, and you will have lost a potential sale.
"Curb appeal" can be applied to the entire exterior of D.C. homes. Depending on the current look of your home and the need for repairs, there are many upgrades you can complete to bring back ROI:
New siding
– New siding can serve two purposes. It can be both energy efficient, which will be good for the new owners' pocketbooks, and improve the look of the home with new materials. There is standard vinyl siding and fiber-cement siding as well. Besides adding value, new siding is remarkably low maintenance.
New windows
– These go hand-in-hand with new siding in terms of both improved aesthetics and energy efficiency – something residents in the Northeast appreciate during cold winters when high energy bills are a concern. Double-pane windows remain very popular and come in both vinyl and wood.
New front door
– A new front door is a great example of an inexpensive upgrade to single-family homes in D.C. that looks great. New front doors come in many styles and various materials which can be matched to your home's overall aesthetic. A professionally installed front door will also be a buffer against the winter cold and can be painted in a warm, welcoming color.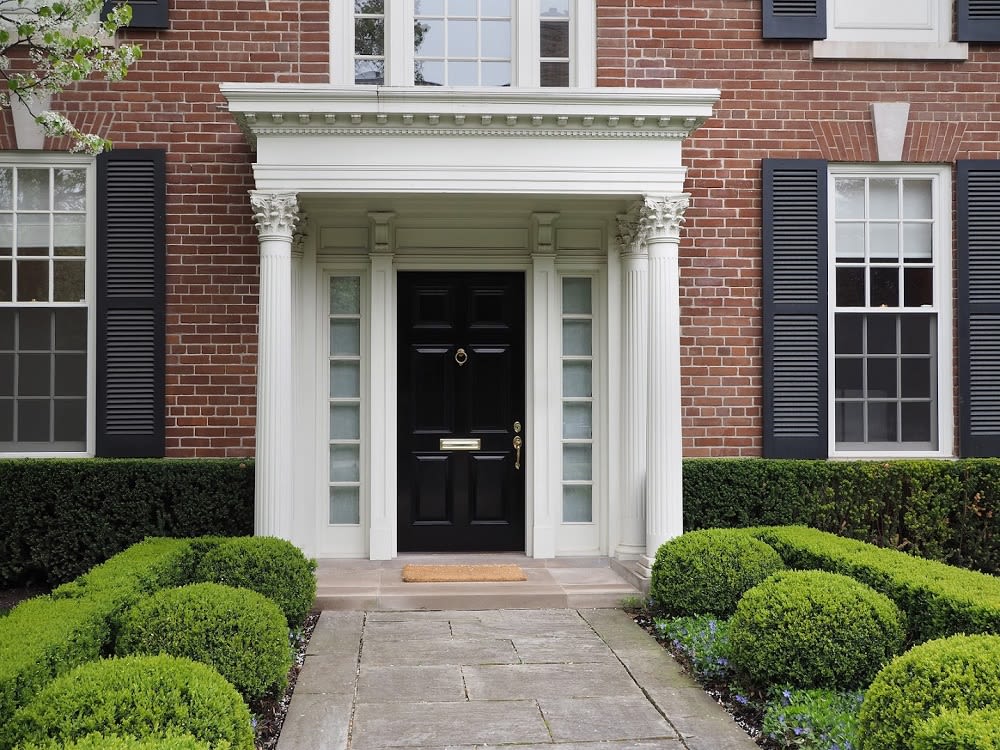 New garage door
– Replacing your old garage door with a new one serves two purposes if you plan to list houses for sale in D.C. First, it helps improve the overall look of the home. Second, the last thing a new homeowner wants to do is spend money making cosmetic changes when they have so many other things to address when they move. A new garage door can bring close to 100% ROI – making it one of the wisest home improvement upgrades you can invest in.
If you want to learn more about home upgrades to boost your return on investment or about homes for sale in D.C., please don't hesitate to contact
The Sebastien | Daniel Alliance
realtors. They are local experts and experienced real estate agents with buying and selling luxury homes, investment real estate, and condos. Contact them today to find your next dream home in D.C.!