It's not uncommon for people to buy and sell homes simultaneously. In fact, in many real estate markets, it can be the smartest way to buy and sell real estate in the same location.

If you're interested in Washington D.C. homes for sale and want to sell your current real estate simultaneously, these tips will help make the process as smooth as possible.
Packing/storage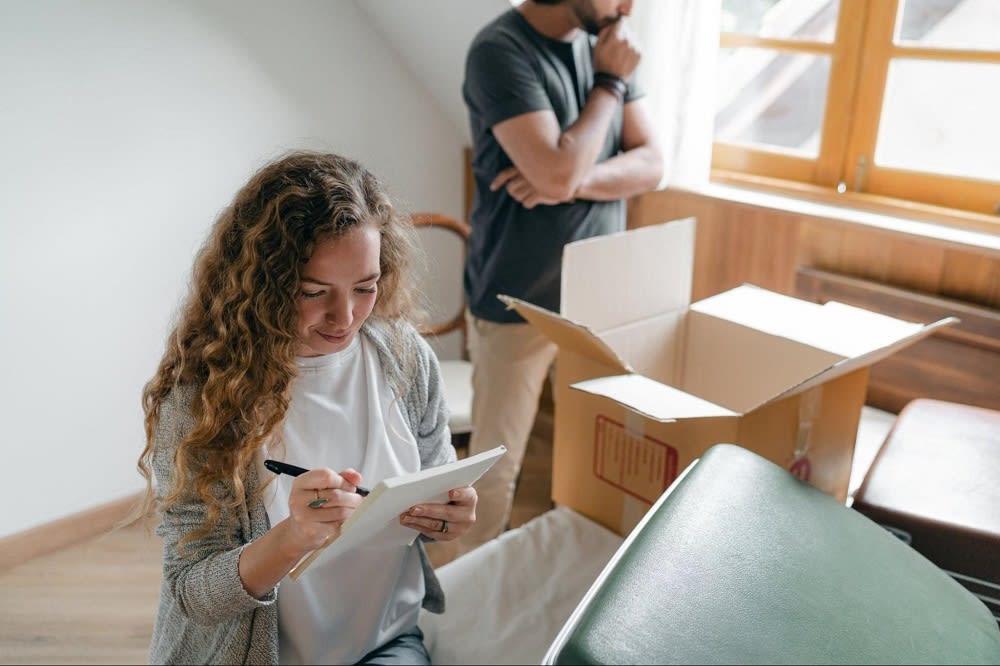 When you're buying and selling D.C. real estate simultaneously, it can be helpful to pack up as much as possible before you begin the transaction. For assistance with the packing and moving process, consider hiring help like
American Relocators Inc
. This allows you to store your belongings before you're in the thick of your hunt for D.C. houses for sale.

Putting most of your belongings in storage allows you to be more flexible regarding the closing date since you won't need extra time to pack. This can help you avoid a clunky transition between selling your current home and buying a new one.
What to do if there are timing overlaps
One of the biggest concerns when buying and selling D.C. real estate simultaneously is the potential for timing overlaps. These overlaps can occur either because you sell your current property before you can close on a new one or vice versa. If you find yourself in either of these situations, don't panic.
If you've not yet closed on a new D.C. house for sale, you can negotiate with the buyer of your old home to
rent back
your original property as you complete your search. This is best for when you're close to finalizing your purchase and have a solid timeline for moving out. Otherwise, it's more considerate of your home's new owners to seek a short-term rental through another service—such as a monthly rental of an Airbnb property or a month-to-month lease of D.C. real estate.

If you close on a D.C. home for sale before you've completed the sale of your current property, you'll need to be prepared to fund both mortgages, assuming you did not purchase the property outright. As such, it's essential to work with a local D.C. realtor to craft a likely timeline for your sale so that you can budget accordingly.
Research potential neighborhoods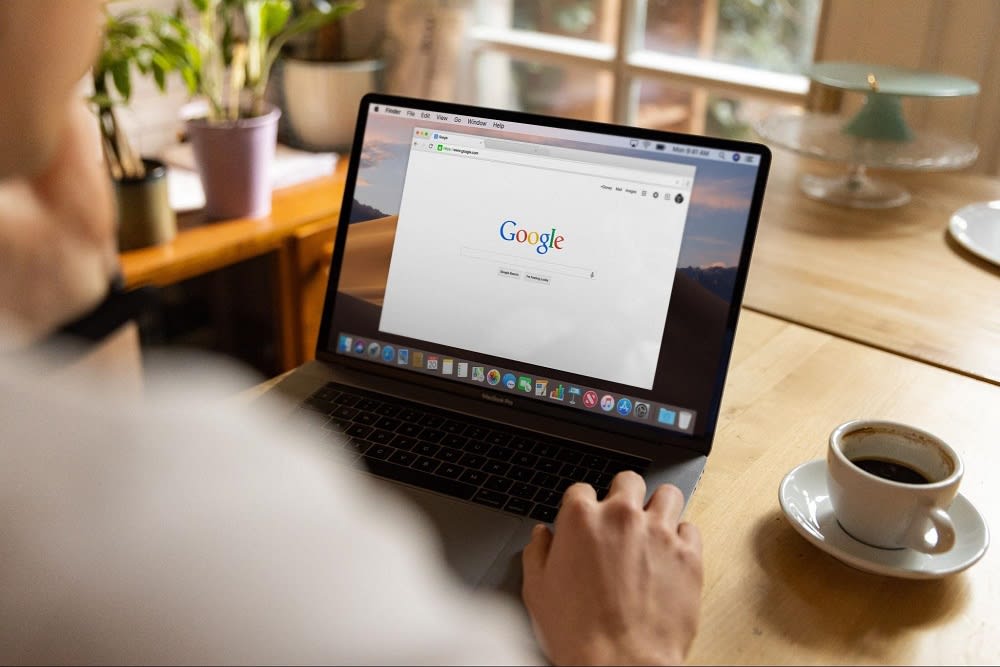 When planning to buy real estate while also listing your property on the area's competitive market, it's essential to think about the neighborhood in which you want to live. By narrowing down a few preferred neighborhoods, you can focus your search and avoid getting overwhelmed in the middle of buying and selling.
Highlight your home's selling points
When you're ready to list your property among D.C. houses for sale, you'll need to prepare a home description—and it's helpful to draft this ahead of time. Think about why your home will appeal to different buyers and who the ideal buyer is based on local amenities. Consider what demographics the neighborhood is popular with—like college students, retirees, or families.

Additionally, consider what amenities you and your neighbors most enjoy about your home's location.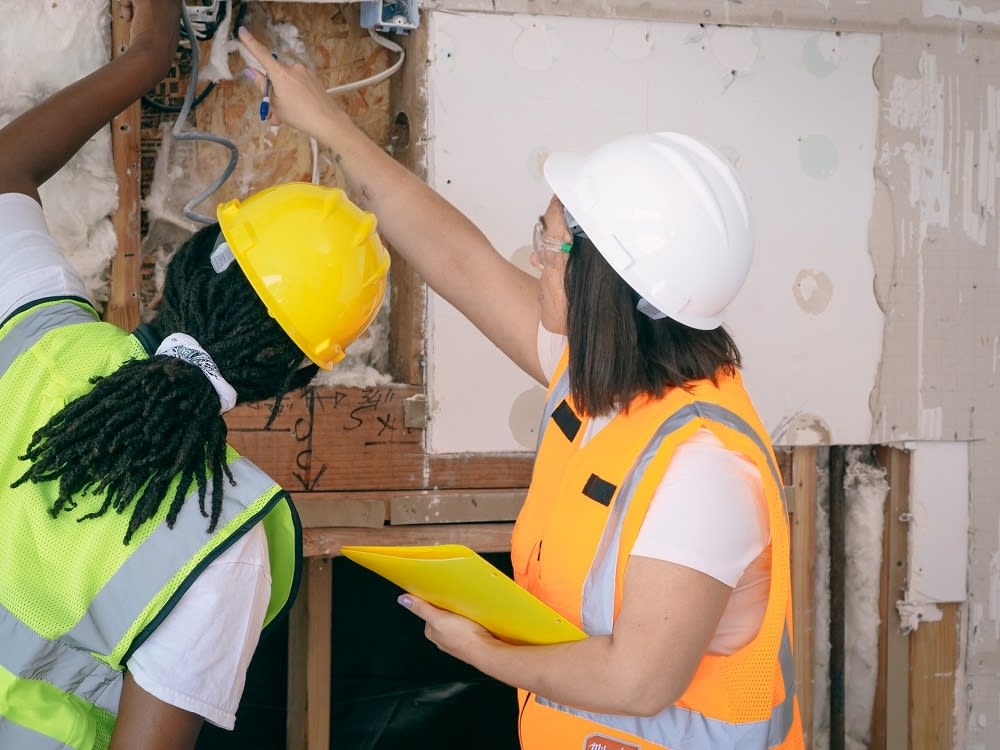 Hire inspection, repair, and cleaning services
When listing D.C. houses for sale, it's essential to have your property inspected by a professional, so you can make any necessary repairs before putting it on the market. By addressing any issues ahead of time, you can avoid delays in the sale process. This will ensure that your home is in the best possible condition for potential buyers, which will, in turn, help you earn top dollar.

Some of the most common repairs identified during a home inspection include:


Damaged gutters and downspouts
Cracks in the foundation
Missing or damaged shingles on the roof
Caulking windows and doors to prevent drafts
Adding or repairing insulation in the attic, crawl spaces, and around pipes
Damaged or missing handrails
Damaged floor tiles
It's also good to hire a professional cleaning service, like
Rainbow Cleaning Services
, to deep clean your home before taking the listing and potential buyers begin touring the property. A clean house will make a great first impression and help potential buyers envision themselves living in the space.
Hire a stager
When it comes time to sell your D.C. real estate, one of the most important things you can do to increase your chances of a quick sale and maximize your profits is hire a professional staging service. Professional stagers have years of experience creating beautiful, welcoming spaces that instantly make buyers fall in love with a property. By decluttering and organizing your home, they can make it look its best and help buyers see its potential.
Work with an experienced D.C. real estate agent
If you're selling your D.C. home and buying a new one simultaneously, it's essential to work with an experienced, local real estate agent. They'll be able to advise you on pricing, the likely listing-to-sale timelines based on comparable sales, and will help list your property for sale. A real estate agent will also help you navigate finding and buying a new property, which can be especially helpful if you're relocating to a new area.
For a knowledgeable, courteous real estate team with experience in the D.C. real estate market, reach out to
The Sebastien | Daniel Alliance
. They will make your selling, buying, and moving as smooth and stress-free as possible—and can help you research each step of the process. Wherever you are in the process, contact Sebastien | Daniel Alliance today.