Are you planning to sell your home in the coming months? The DC area is currently in a highly competitive seller's market, with low inventory and a large number of buyers — great news if you're looking to put your house on the market.

Despite the competitive nature of the market, it is still best to get the house in prime selling condition to achieve the highest price. If you want to get the most out of selling your home, use the following tips to help you choose the right projects and prepare them correctly for the market.


Fix What's Broken First
One of the worst things you can do as a seller is to list your home before you have taken care of needed repairs. Something as small as scuff marks on the walls or a missing cabinet handle could turn buyers off, causing them to pass up your home in favor of another home that is in better shape.

Before you list, walk through your home with your Washington DC real estate agent and identify what areas of the home need to be addressed. Then, get in touch with an experienced handyman or contractor who can help you to fix all the issues, getting your home in top shape.

Not sure how to choose the right contractor? Ask your agent and those in your network for referrals to get a good idea of reputable choices in your area.;l7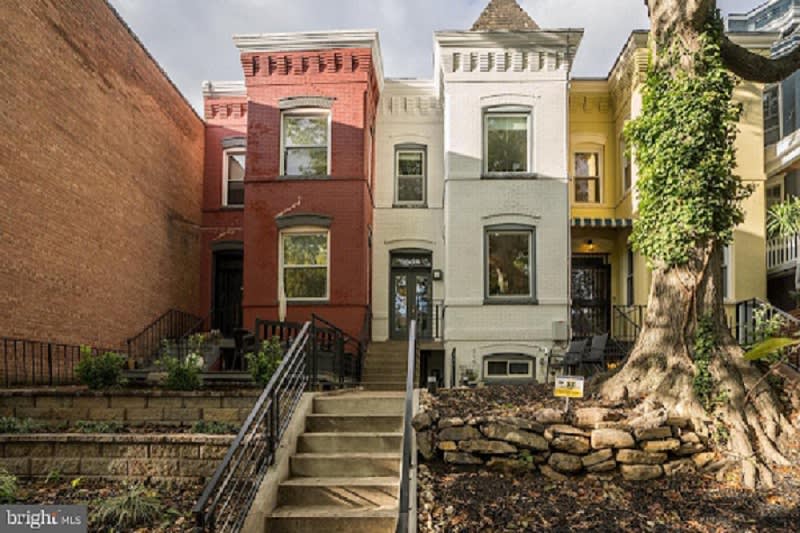 Consider ROI
If you're selling your home soon, one of your main considerations when deciding which projects to do should be your ROI or return on investment. Since you won't be able to enjoy the renovations yourself, you need to understand what will increase the value of your home in the eyes of the buyer. Here are some of the highest ROI projects:
Garage door replacement. If your garage door isn't functioning properly or has seen better days, you can instantly increase your home's value by replacing it. According to Remodeling Magazine's Cost vs. Value report, replacing your garage door will give you a 98.3% return on your investment.
Adding manufactured stone veneer. Not only does a new stone veneer elevate your curb appeal, but it can also add value in the form of utility savings. When you add stone veneer to your home, you can expect the project to return 97.1% of what you spend.
Adding a wood deck. Everyone wants to maximize their living space, especially outdoors. If you don't currently have a patio or deck, you can up the square footage, appeal to a wider array of buyers, and get back almost 83% of what you spend installing it.
Minor kitchen remodel. The kitchen should be the heart of your home, and if yours is outdated or not very functional, you need to put a little work into it. A minor remodel, which includes new counters, appliances, and flooring, can return as much as 98.5% of your investment when you sell.
Entry door replacement. When a potential buyer walks up to your home and is greeted by your front door, what do they see? If that answer isn't a strong one, you may want to replace your door before you list, which is a project with a potential ROI of over 90%.
Open Concept Floor Plan. Consider designing open space concepts in your home if you have them.
Understand What Current Buyers Want
What homeowners want in a new house has changed since the pandemic hit. Gone are the days when families wanted wide open spaces, so they could be together as much as possible during the limited hours they saw each other in the evenings.

Today's buyers want more separation where they can carve out their own space while working or learning in the house for long stretches of time. They also want dedicated office spaces where they can work remotely without having other family members or pets wander into their video calls.

You may not be able to address every current want or need of today's homebuyers, but just knowing what they are will help you make solid renovating decisions. In addition to the above list, today's homebuyer also wants:

◾ Updated kitchens with stainless steel
◾ Hardwood floors vs. carpet
◾ Neutral paint throughout the home
◾ Modern bathrooms with showers and tubs
◾ Energy-friendly homes
◾ Smart features such as a smart thermostat, alarm system, and security system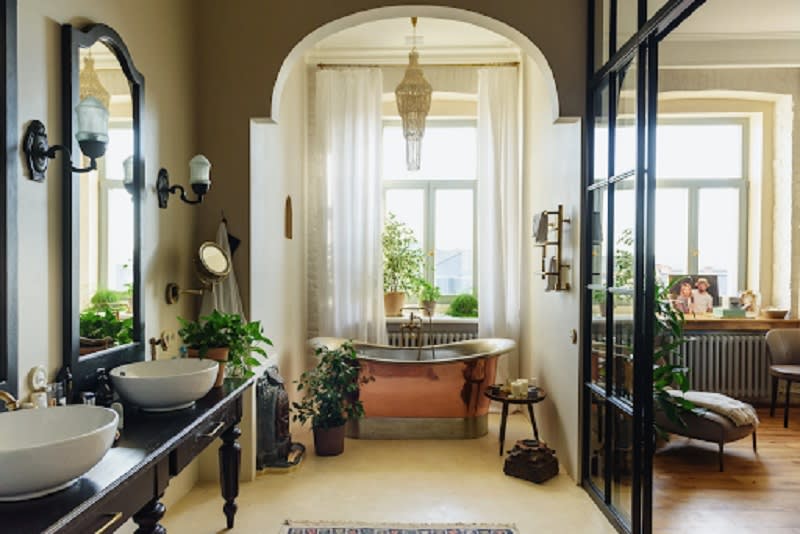 Stage It
All the upgrades in the world won't matter if your home is cluttered, full of personal effects, and poorly furnished. Hire a professional stager who can come in to ensure your home is at its most impressive before you list it. If you don't want to work with a stager, you can also conduct DIY staging yourself or work with a company that can virtually stage your home to appeal to online shoppers.
Put the Focus on Selling Points
After you've put money into updating and renovating your Washington DC home, you need to tell your ideal buyers about it. This is where a robust online marketing campaign comes in. Most buyers in this day-and-age locate homes they are interested in buying through online methods. If your online listing, images, and video tour of your home don't catch their attention, they will likely forego an in-person showing and move on to another home.

Work with your real estate agent or a professional marketing company to design a campaign that focuses on your home's unique features as well as the new projects you've just completed. This might involve a complete listing description, close-up images of the brand new bathroom you've just installed, or a video showing how all the new smart features in your home work together. When your marketing plan is strong, you'll bring traffic to your door, so your real estate agent can show them what a great buy your home is.
Ready to take the next step and prep your home for listing? Work with a DC area expert agent like those at Sebastien | Daniel Alliance for assistance. They'd love to help you sell your current home and find the next home of your dreams. If you're seeking a new neighborhood to move to, check out our DC neighborhoods guide, which includes beautiful areas like Pleasant Plains, DC.