When you think of Washington DC, historical monuments and artsy museums are probably what come to mind. However, the nation's capital has a plethora of Michelin-starred restaurants with a diverse range of cuisines.

The Michelin star rating system includes one, two, or three stars. One star means "a very good restaurant," two stars signify "excellent cooking that is worth a detour," and three stars indicate "exceptional cuisine that is worth a special journey."

From "Spanish Kaiseki" to a tasting counter concept, the culinary scene in this iconic city is one to be reckoned with. Get ready to reserve your table because this guide will give you the inside tip on where to find the best Michelin-starred restaurants in DC.


Xiquet
Lauded as one of DC's top restaurants, Xiquet (pronounced chee-KETT) is known for its delicious modern Spanish cuisine. International award-winning Chef Danny Lledo's menu is inspired by the traditional dishes of Valencia, created using only the highest quality locally-sourced ingredients.

At Xiquet, your dining experience will consist of fourteen stunning courses. After arriving, you will enjoy aperitivos and canapes at the first-floor Chef's Counter. You will then be led to the top floor's dining room, enjoying Chef Danny's exquisite menu cooked in his incredible wood-fire kitchen. Finally, your evening will conclude in the mezzanine lounge as you are treated to decadent desserts made by the in-house pastry chef.

Of course, Xiquet is known not only for its exquisite cuisine but also for its uniquely remarkable wine list. You can choose to include specialty wines to your culinary experience, each one hand-selected by Chef Danny and Xiquet's team of sommeliers.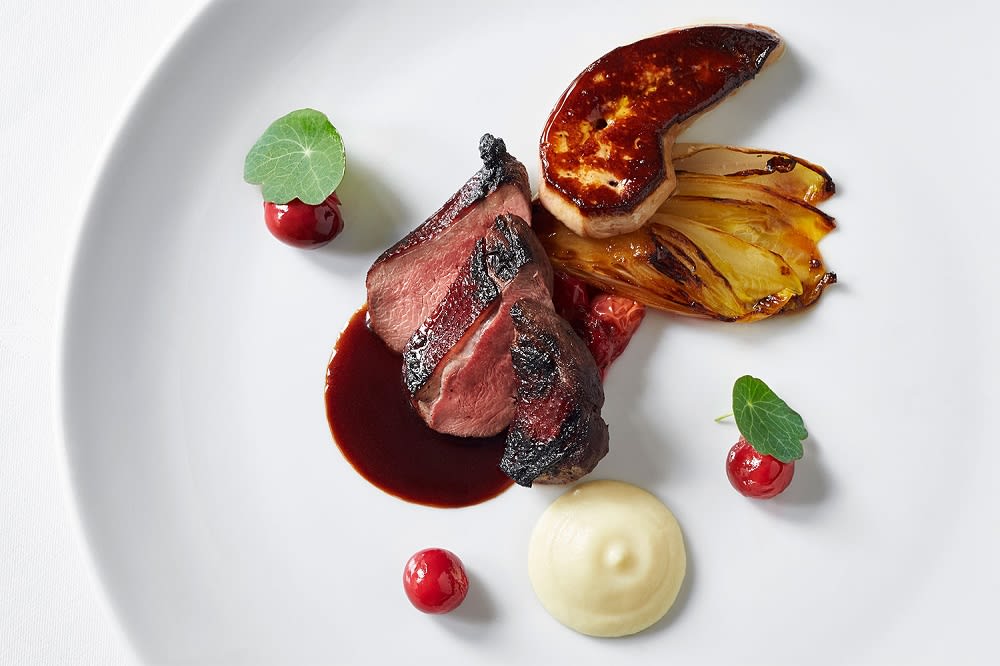 Credit: The Inn at Little Washington
Jônt
Dubbed a tasting counter concept, Jônt is all about showcasing playful dishes. Jônt is one of three two-star Michelin restaurants within the DC area, however, the other two are temporarily closed.

Headed by Chef Ryan Ratino, Jônt is run by a team of imaginative young chefs who create unique tasting menus. Journey through dynamic flavors as you make your way through the robust menu. Fascinating combinations include venison tartar, miso foie gras, tomatoes with raspberries, and duck and buckwheat broth. The Jônt also offers a wide variety of wine pairings with its meals.

One of Jônts quirkiest features is how menu items are brought out to guests. The culinary presentation is flawless, with food neatly designed on ornamental plates. Jônt's wooden treasure box of bite-sized desserts is the perfect way to end your meal, as well.

Jônt offers a bold tasting menu unlike any you will encounter in Washington DC.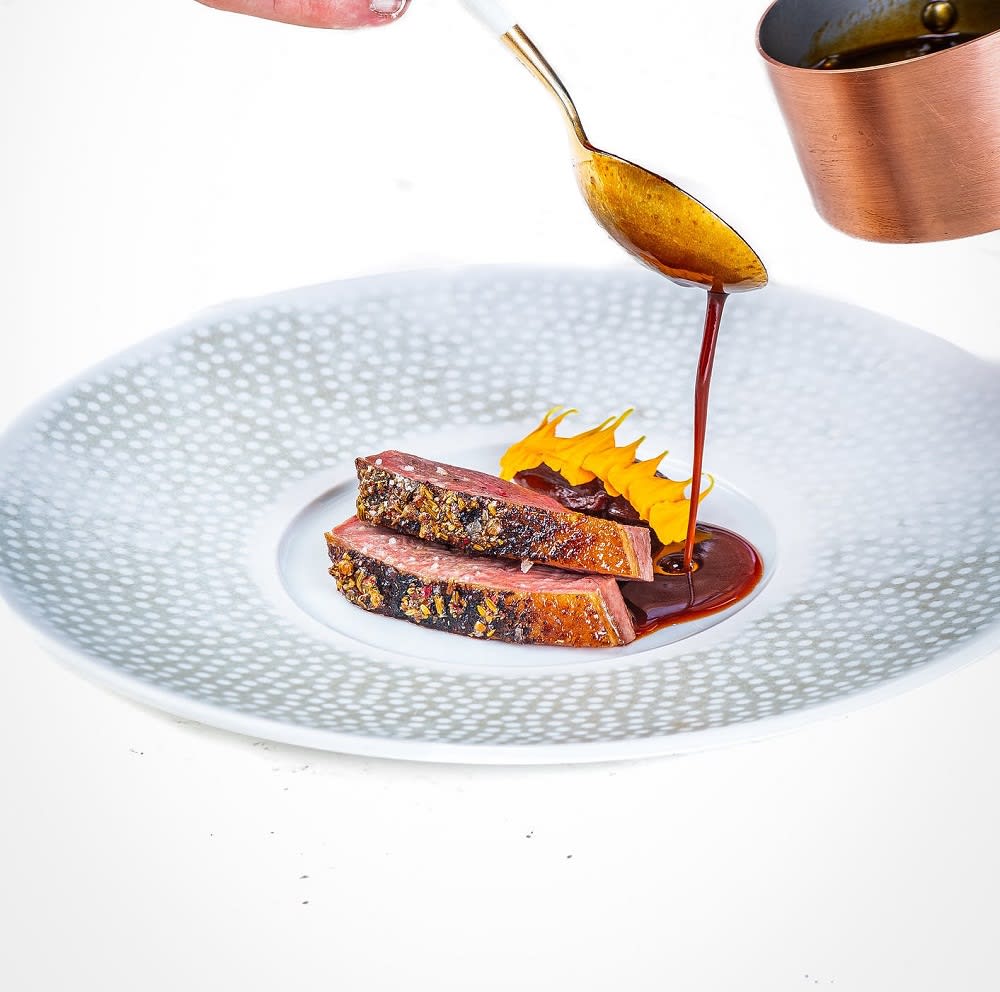 Credit: Jônt
Masseria
Authentic Italian flavor is the star of the show at Masseria. This one-star Michelin eatery by Chef Nicholas Stefanelli is DC's hidden gem when it comes to coastal cuisine and sophisticated wine.

The food at Masseria is full of tremendous Italian flavors that are put together harmoniously. The restaurant makes its pasta from scratch, and its meat and fish dishes are fresh and refined. Masseria offers diners a six-course La Cucina tasting menu that changes regularly. Each course showcases signature Italian cuisine using ingredients from both local farms and European markets. Fine wines are also paired with the meal, offering a premier dining experience.

Chef Stefanelli doesn't just tap into his Italian roots when cooking, but when hosting his guests, too. The ambiance at Masseria is welcoming with its warm hospitality and spacious layout. The restaurant boasts a charming indoor hall with an open kitchen and an open-air patio covered by a pergola in this Italian countryside setting.

Relish in rustic Italian food and drink and sincere hospitality at Masseria.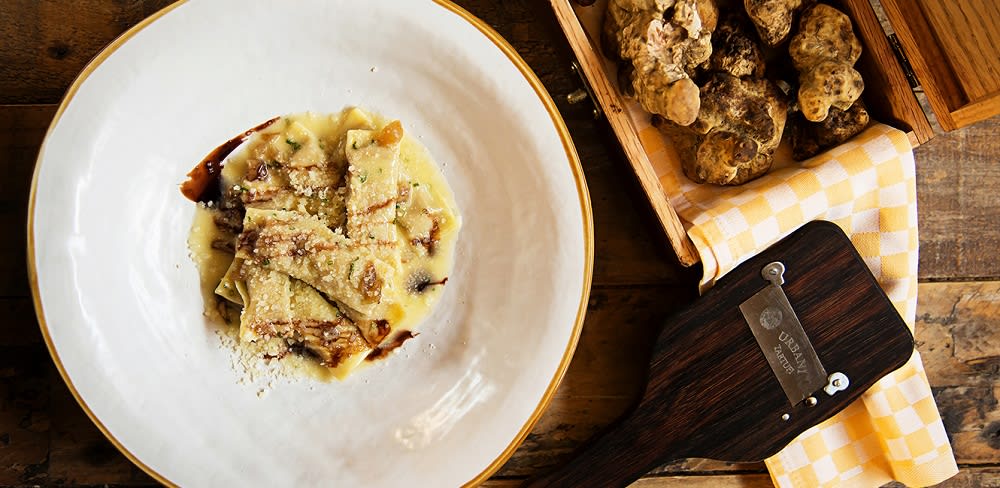 Credit: Masseria
Cranes
This one-star Michelin restaurant has one of the most interesting fusions throughout the entire DC area. Cranes is a mix of Spanish and Japanese cuisine thought up by Chef Pepe Moncayo.

The ingredients, cooking styles, and flavors of each culture are blended to create delightful dishes unlike any other. Called "Spanish Kaiseki," the menu at Cranes features Spanish tapas and desserts mixed with Japanese bento omakase. One of the restaurant's stand-out combinations is the Unagi paella, which is Spanish rice filled with Japanese eel. Another is Patatas Bravas with yuzu kosho ketchup, which are spicy Spanish potatoes with a pasty Japanese condiment. If you have a sweet tooth, try the churros with black sesame chocolate and miso caramel.

Cranes has a sleek sake lounge with an abundance of sake and wine to try. Whether you want something crisp and light or robust and rich, the bar at Cranes has it.

The modern setting of Cranes also intertwines Spanish and Japanese design elements. Throughout the restaurant, there are bright metals with wood elements, along with dramatic lighting.

Cranes offers DC diners an outstanding fusion of Spanish and Japanese cuisine.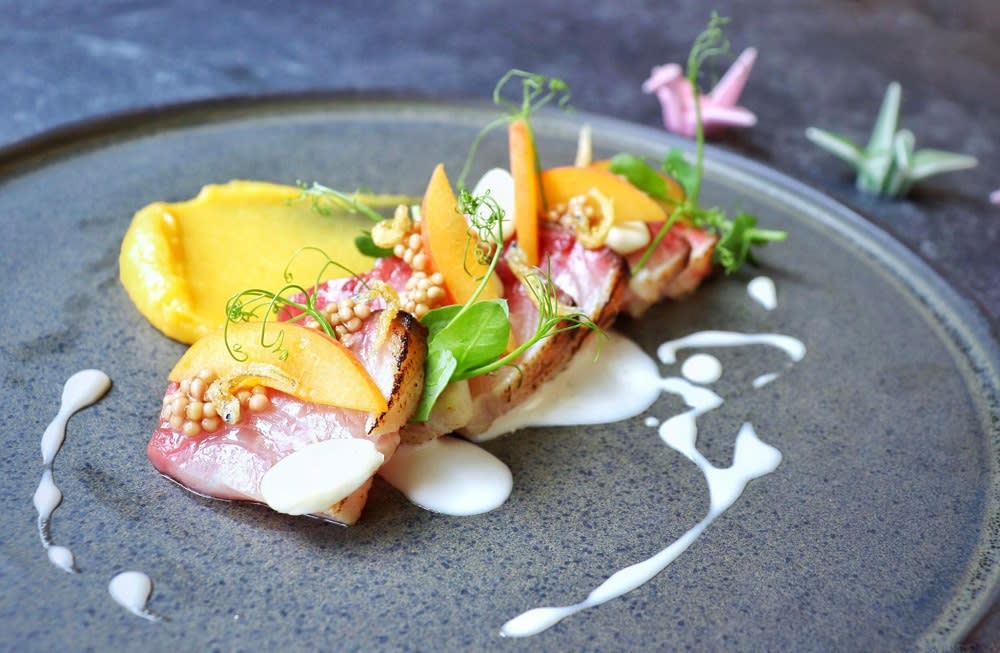 Credit: Cranes
Maydān
From spicy flavors to eclectic decor, Maydān pays tribute to the cuisines and cultures of North Africa and the Middle East. Also a Michellin one-star eatery, Maydān — which stands for town square — is all about good food and company.

Rose Previte is the owner of this two-story establishment, which provides a communal dining experience with a few tables shared by different parties. Popular items include a turmeric-spiced chicken, chermoula-marinated sardines, and a seven-spiced lamb shoulder. Every table's centerpiece is bread, which is baked in Maydān's large clay ovens. Order one of the restaurant's delectable hummus spreads for an out-of-this-world combination. For an entire chef-curated meal served family-style, be sure to try the "Tawle" menu.

Maydān's ambiance is strong and earthy. The restaurant is set in a brick building tucked in the back of a quaint DC alleyway. Upon arrival, guests will be in awe of the massive wooden door that marks the restaurant's entrance.

Evoke a sense of wonder as you take part in a genuine culinary and cultural experience at Maydān.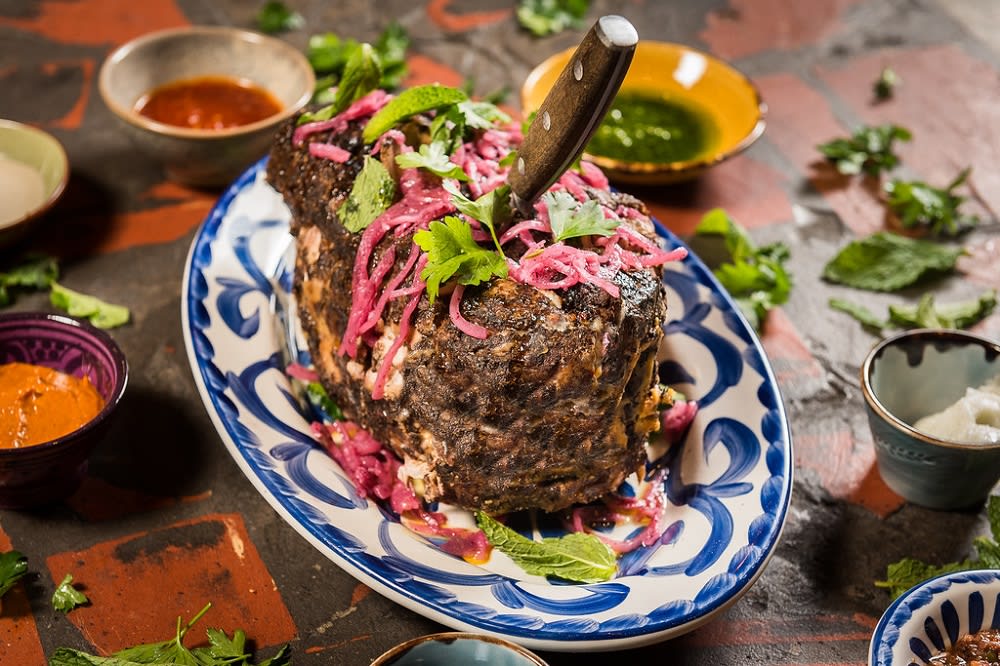 Credit: Maydan
Rooster & Owl
Take part in a modern dining adventure at this one-star Michelin restaurant. Rooster & Owl offers contemporary American cuisine through a four-course, prix fixe menu.

Run by husband-and-wife team Yuan and Carey Tang, Rooster & Owl is committed to serving market-driven cuisine. Menu items vary based on what is currently in season in DC, making them as fresh as possible. The restaurant also focuses heavily on vegetables and crafting vegetarian dishes.

One of the most distinguishing features of Rooster & Owl, however, is that diners get to build their four-course meal. Choose from tasty options such as octopus ceviche, Parisian gnocchi, coconut curry halibut, and triple cream cheesecake. Regardless of what you choose, the chefs at this inventive restaurant will serve up some of the most well-crafted dishes in the DC area.

Rooster & Owl offers a seasonal, personalized, and sustainable dining experience in a social setting.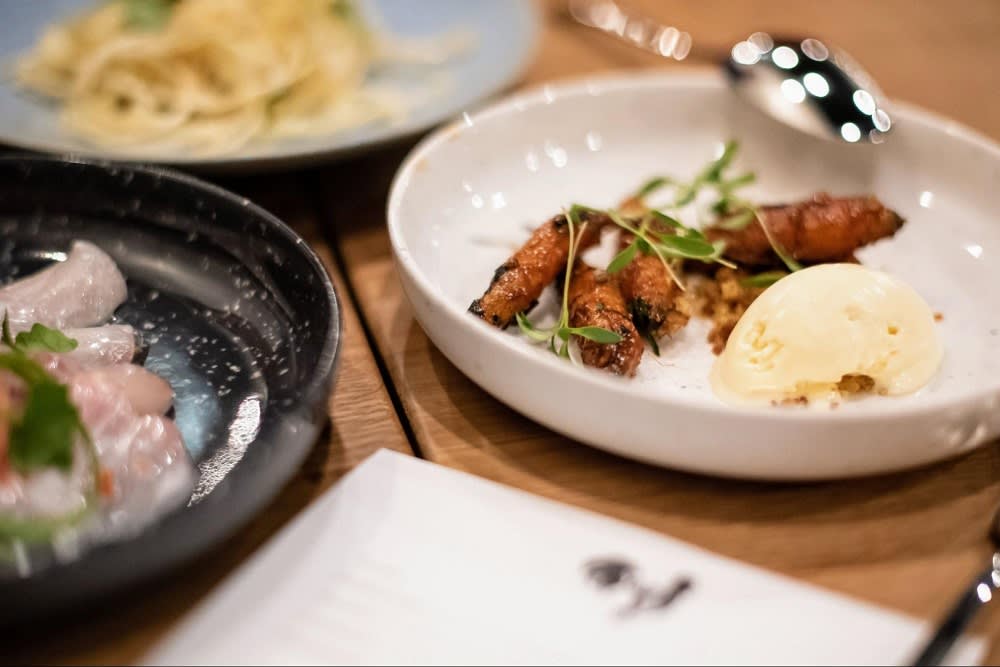 Credit: Rooster & Owl
Washington DC Real Estate
If you're looking for the DC neighborhood that's right for you, check out our community guide, which includes beautiful areas like Pleasant Plains, DC. Contact the innovative team known as The Alliance if you are searching for Washington DC homes for sale. This diverse group of experts is all about providing the highest level of concierge service in the area. For an unparalleled real estate experience finding your next DC property, collaborate with The Alliance.